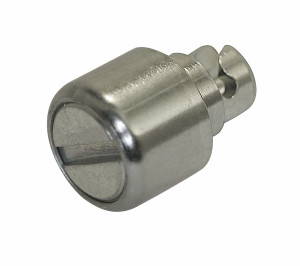 The DZUS® D5 Panel Line Quarter-Turn Fastener is one of the first fully captive quarter-turn assemblies available on the market today, and offers limitless design possibilities for a broad range of industry applications where quick-access is necessary.
Designed with a flare-in stud assembly for quick access, The DZUS® D5 Panel Line Quarter-Turn Fastener eliminates the possibility of dropped or lost hardware components. The DZUS® D5 provides accurate, secure engagement and vibration resistance for demanding applications across industries.The DZUS® D5 offers tool-restricted access with visual latched indication and is available in a variety of flare lengths to accommodate varying panel thickness ranges.
With simple installation and a high cycle life, these fasteners can be easily integrated into applications across a variety of different industries, from Aerospace to Enterprise Hardware.
To learn more about our complete line of DZUS Quarter-Turn Fasteners.