Access hardware is a critical component in physical security. Protecting assets is of high importance, whether it's perimeter security or at the rack level. Access hardware should allow simple and secure access to those authorized while maintaining a protective defense against those who are not. Before deciding on your access hardware, keep in mind the environment and application. Will it be indoor or outdoor? What will it mount onto (Racks, HVAC, generators, etc.)? The environment may require specific properties — such as protection from water or dust, vibration/shock load, chemical resistance, etc. Text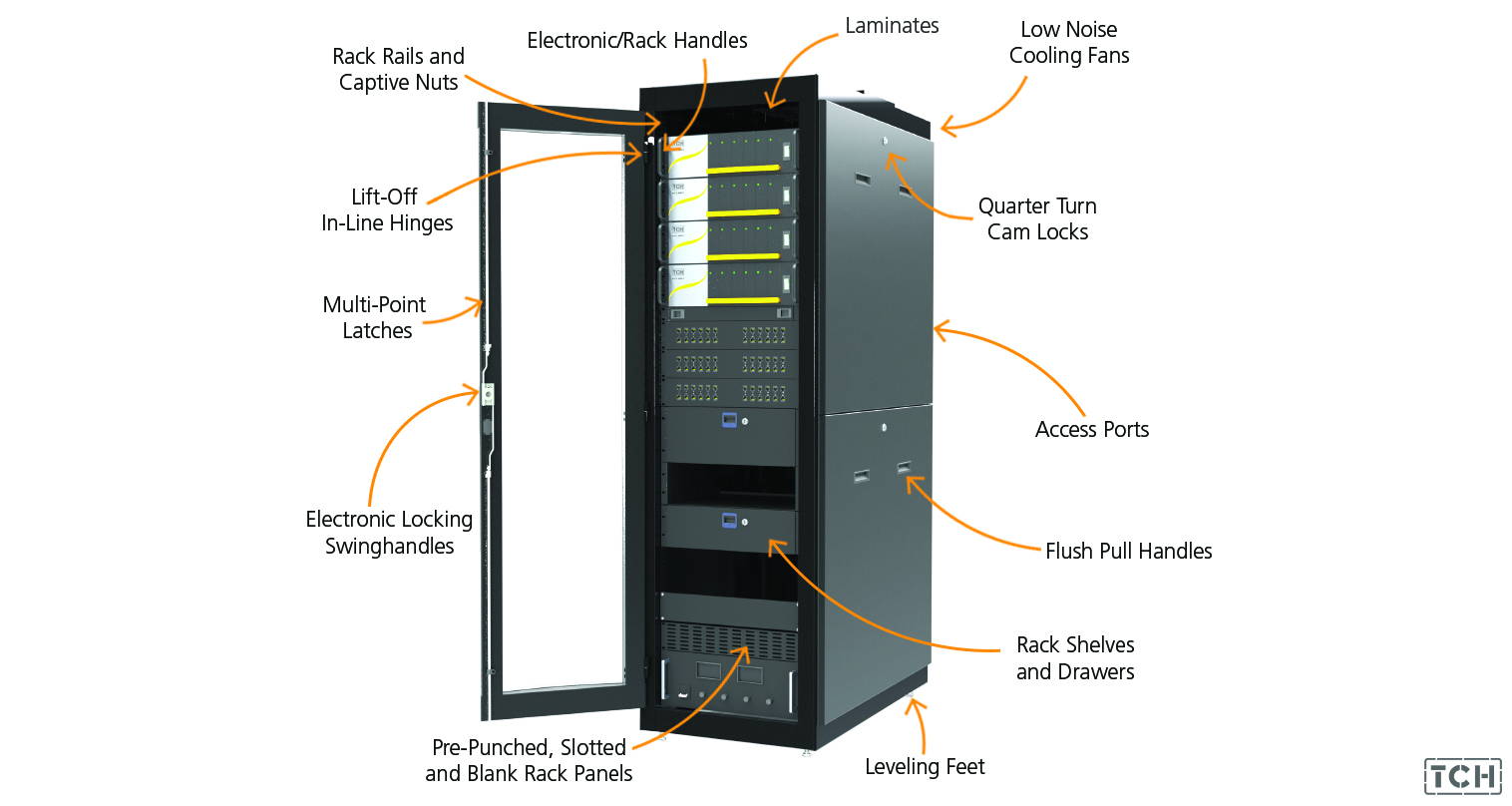 Access Hardware Components
Latches
Ideal for cabinets and panels, there is a variety of options when it comes to latches. The use of them all is the same - to lock and keep surfaces closed, but the actuation is how they differ. Some options include the use of a key or button. The most popular are cam latches, but multi-point latches are also a good choice for additional security.

Locks
A lock's primary goal is to safeguard and provide protection, so ensure the lock is sturdy and works with your physical security. When deciding on a lock, consider if you would like the same key, unique keys for each lock, or a master key. Cam locks are a popular option that's easy to use.

Handles
There are many different styles of handles that are applicable in different environments. Variations include materials, mounting options, and designs. If there's a lot of traffic in the area or limited space, consider Flush Pull Handles. Handles can reinforce security as well, such as Electric Locking Swinghandles.

Rack Hardware
Racks offer customizable solutions to keep your equipment organized and accessible. Rack panels come pre-punched, slotted, or blank and can help fill empty spaces or allow for air circulation. Rack shelves and drawers provide an easy way to store or protect equipment that's not rack-mountable. Rails can support a range of weights, but remember to keep heavier items at the bottom.

Leveling Feet
Leveling feet provide a stable base that limits stress, vibration, and tipping.